Tactical Electronics turns 20!
6/25/19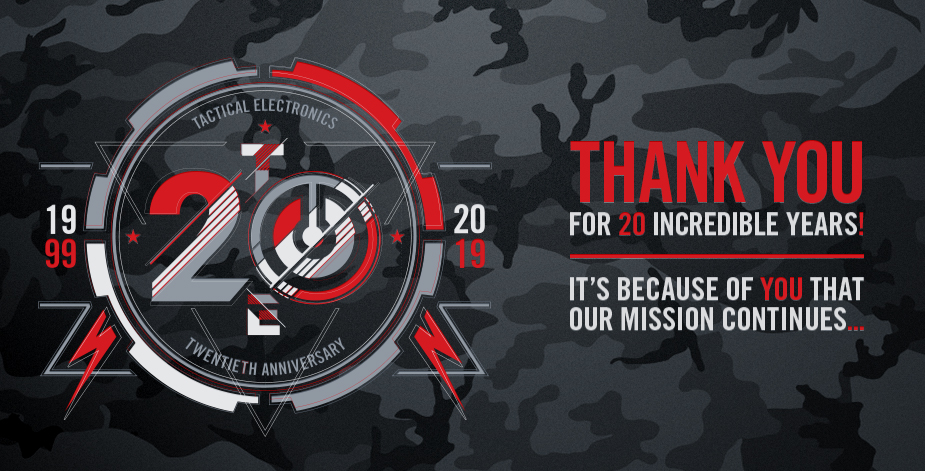 TACTICAL ELECTRONICS TURNS 20!
This week we celebrate our 20 year anniversary! We cannot thank our customers, partners, friends and families enough for being with us on this incredible journey. It seems as though it was just yesterday that Tim was building the first TE product in his garage. Today, we proudly employ 52 talented men and women, operate 3 facilities, and continue to expand our product line and service offerings each year.
We are so fortunate to work with our brave service men and women and law enforcement officers each and every day. Tim started this company with one mission in mind, to "protect those who protect us." You are the center of our mission and we strive to provide you with the best inspection cameras, tools, and training possible so that you can complete your mission.
Thank you for 20 incredible years. We can't wait to share the next 20 with you!
-TACTICAL ELECTRONICS