Giving Back: Tactical Electronics Employees Commit to Charity
6/15/16
One of the reasons that Tactical Electronics tops the list of Best Places to Work, is our charitable leave policy. All employees at TE are given 40 hours of PTO each year to volunteer at charitable organizations. Take a look at some of the charities we have supported the past few months and learn how you can help!
Habitat for Humanity:
This fall we put our employees to work building a house for Habitat for Humanity. In one day, our crews in Virginia Beach and Oklahoma were able to roof and drywall two houses. Habitat for Humanity was founded in 1976 with the vision that everyone deserves a decent place to live. Habitat homeowners build their own homes alongside volunteers and pay an affordable mortgage. With Habitats help, those homeowners achieve the independence they need to build a better life for themselves and their families. If you are unable to attend a Habitat for Humanity build you can still help by donating materials, housewares or shopping at the Habitat ReStore. Find a ReStore near you here.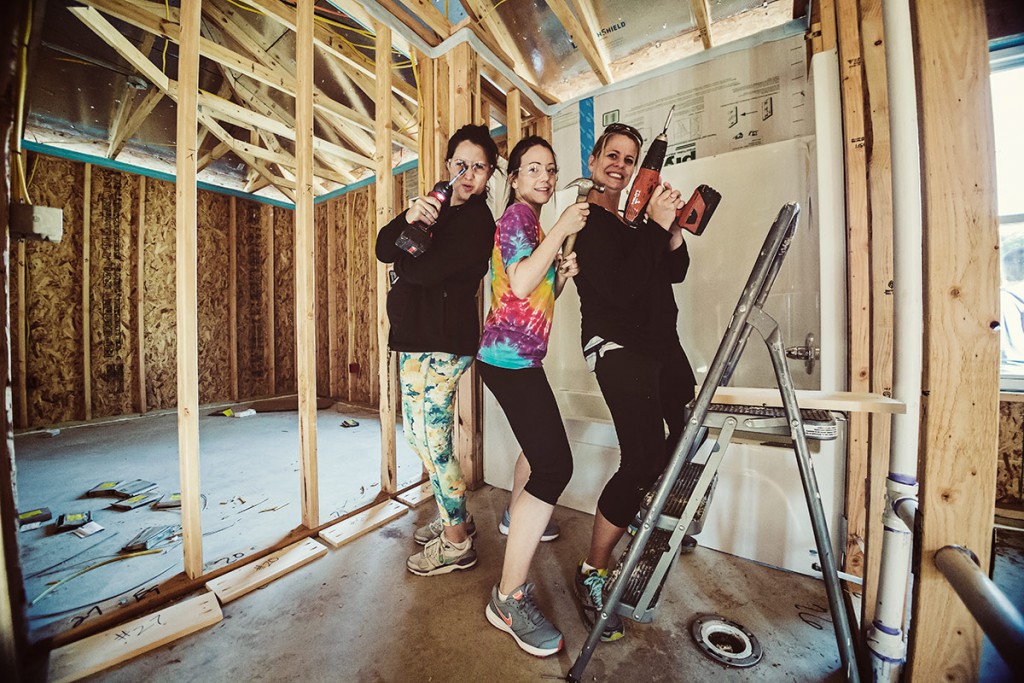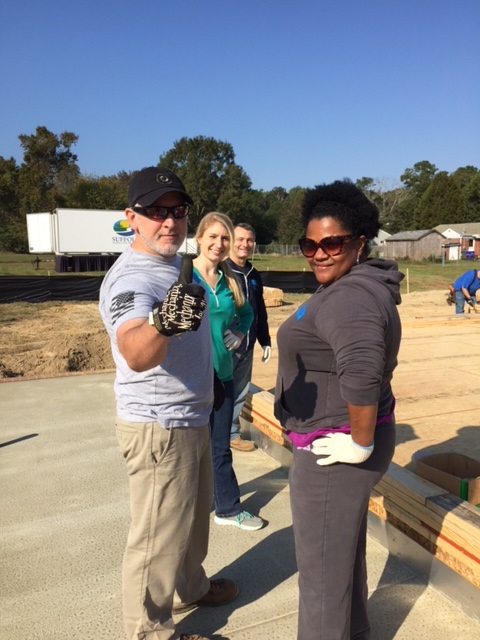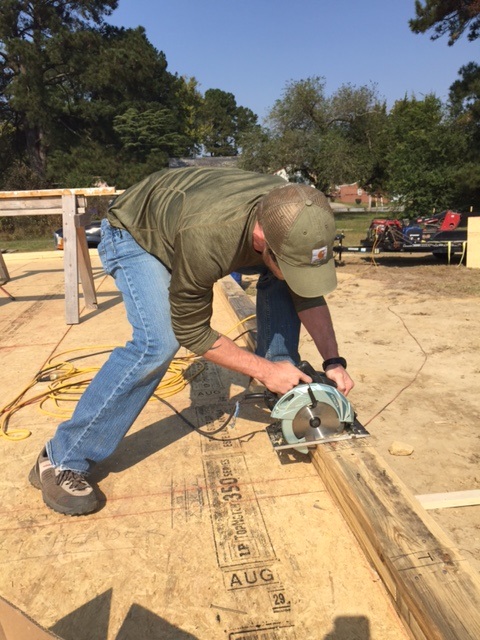 ---
Tulsa Dream Center:
The Tulsa Dream Center is a wonderful facility that provides so many great services to families in need. In November, our employees volunteered to serve Thanksgiving dinner to those who may not otherwise enjoy a thanksgiving meal. We started the day off dividing into teams, some of us setting tables, some cutting hundreds of donated pies and cakes, and a few landing the coveted cook positions. We really enjoyed working together to prepare a meal for over 500 people. The staff at the Dream Center is wonderful and their dedication to the people they serve is overwhelming. In addition to the annual Thanksgiving meal the dream center also provides 1,000 hot meals every Tuesday and Thursday and free groceries to those in need.
The Tulsa Dream Center programs currently include medical, legal assistant, food, clothing, hot meals, tutoring, GED classes,  and recreational activities. These programs and many others are design to reach their entire family. To volunteer your time or make a donation to the Dream Center click here.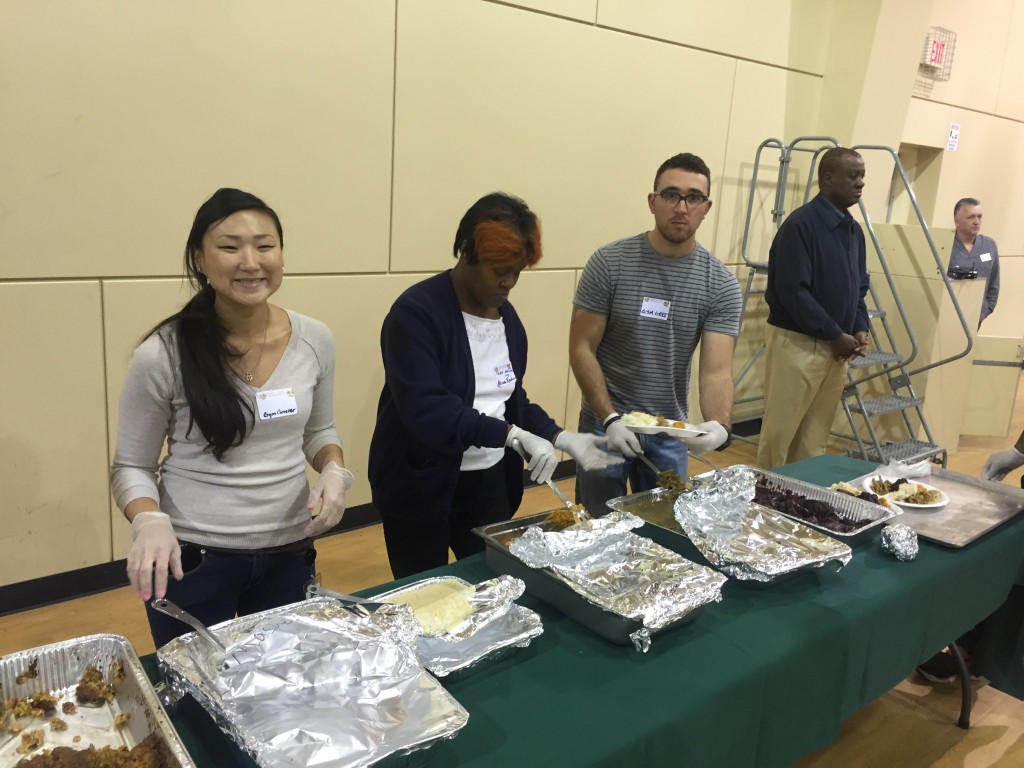 ---
Salvation Army Angel Tree:
The Salvation Army provides so many great resources for families in need. One of our favorite programs to support around Christmas Time is the Angel Tree. We sent a group of employees to our local mall to help collect and sort gifts for deserving children. Groups or Companies can sponsor several families or children by purchasing items on their wishlist. The items are then wrapped by the Salvation Army and delivered in time for Christmas. To find a Salvation Army in your area or to see where Angel Tree gifts are accepted click here.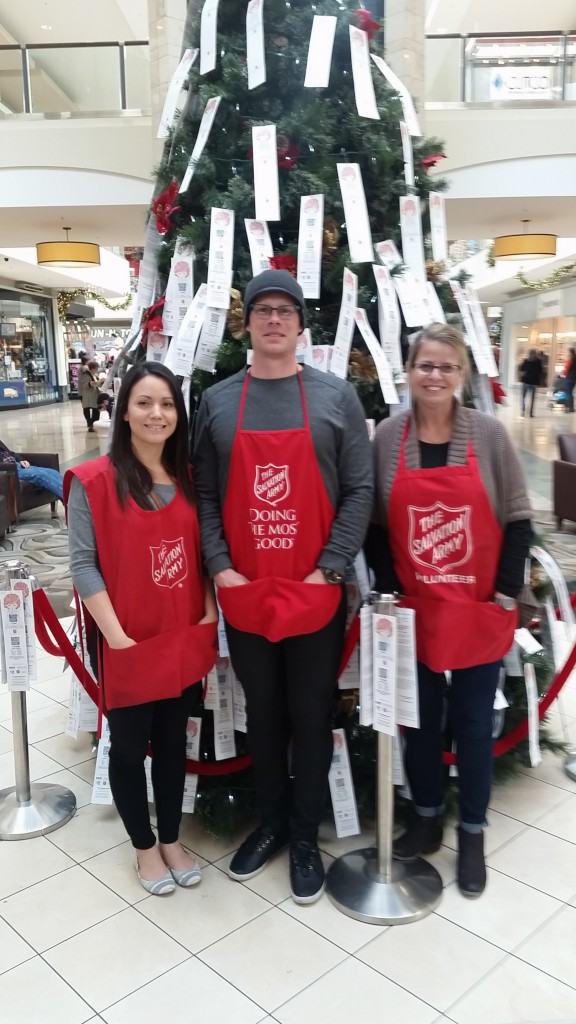 Our Charity Committee is always looking for new organizations and foundations to support. If you have a suggestion for an event we can donate our time to please email marketing@tacticalelectronics.com.