Riding through LA | CxC Ride for the Fallen 2020
8/31/20
Stopped in Hammond, LA to pick up some rain gear. Shout out to Thunder Tower West Harley Davidson for the military discount!
Then onto Lake Charles, LA. Hurricane Laura absolutely devastated this place. Pushing through to Texas.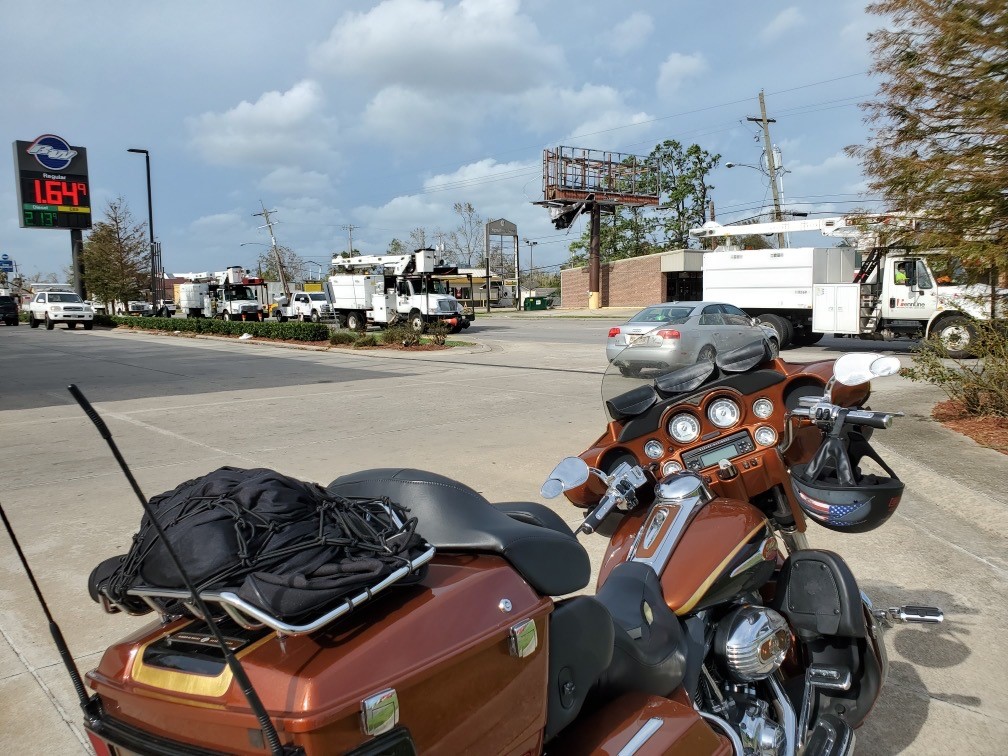 Learn more about the Ride for the Fallen 2020:
The seventh Ride For The Fallen will start in Los Angeles, CA on August 28th and culminate at Arlington National Cemetery on September 11th. This ride is happening regardless of any obstacles we may face as a nation! We will make adjustments due to any state and local mandates that may still be in existence. We will post all updates to our social media! As we make our way across this great nation, we will be sharing the stories of our honorees. We have the honor to share the stories of five veterans this year. Our mission is to honor fallen Special Operations members and enhance the lives of those wounded. Come say hi or join the team for the ride. There is no better form of social distancing than on a motorcycle! We hope to see you on the road!! Be sure to follow us on Facebook and Instagram for all the latest announcements!
2020 Honorees
About Coast x Coast:
"Our mission is to honor fallen U.S. Special Operation Forces and enhance the quality of life of wounded members." Visit their site or make a Donation here.