Broken Arrow High School Robotics team ranks top 10 at FIRST Robotics Competition!
3/31/16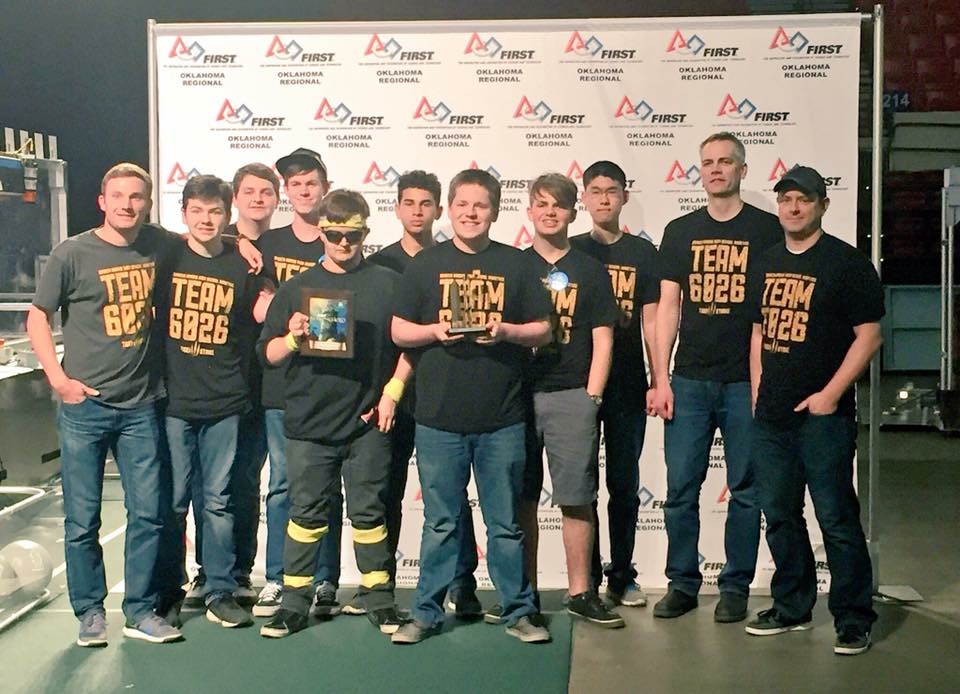 Last fall, Tactical Electronics Engineering Department started working with the Broken Arrow High School FIRST Robotics team to develop a robot that would compete in the regional competition. The Oklahoma City Regional FIRST Robotics Competition was held this week and Team Tiger Strike did very well!
This was the teams first year to compete and they finished the qualification rounds ranked #10 out of 62 teams. The competing teams were from all over Oklahoma and the surrounding states and even Mexico.  Team Tiger Strike (#6026) rank was higher than every other area school except for Union.  Broken Arrow ranked higher than Jenks, Booker T. Washington, Memorial, Bixby, Victory Christian, and Cascia Hall.
Watch Team Tiger Strike at the FIRST Robotics Regional Competition
The Team also won the Judges Award and Highest Rookie Seed awards. Tactical Electronics engineers thoroughly enjoyed mentoring the Broken Arrow FIRST Robotics team and plans to continue to support future robotics programs at Broken Arrow High School.
Learn more about FIRST Robotics:
In FIRST STRONGHOLDSM, two Alliances of three robots each are on a Quest to breach their opponents' fortifications, weaken their tower with boulders, and capture the opposing tower. Robots score points by breaching opponents' defenses and scoring boulders through goals in the opposing tower. During the final 20 seconds of the Quest, robots may surround and scale the opposing tower to capture it. Read more… 
Learn more about Tactical Electronics Engineering Department and capabilities here.