Procurement
We provide several vehicles for you to acquire equipment and training
ISO
NSN
Contract Vehicles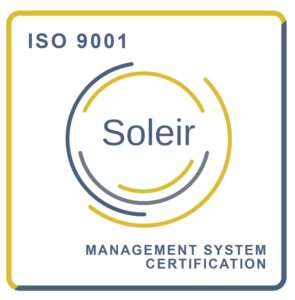 | ITEM | DESCRIPTION | NSN # |
| --- | --- | --- |
| 1ST LINE TOOL KIT 2014 | BAG,INDIVIDUAL EQUIPMENT,CARRIER | 8465016284770 |
| 2ND LINE TOOL KIT 2014 | BAG,INDIVIDUAL EQUIPMENT,CARRIER | 8465016284768 |
| ABT | TRAINER SUBASSEMBLY | 6930016219163 |
| FS2NET | FIBERSCOPE | 6650016312579 |
| HHM | DISPLAY UNIT | 7025016248134 |
| HHM12VDC ADAPTOR | ADAPTER,POWER SUPPLY | 6130016314305 |
| HHM 6′ CABLE | CABLE ASSEMBLY,SPECIAL PURPOSE,E | 6150016314141 |
| LPSS3 | FIBERSCOPE | 6650016310852 |
| LPSS3-CHBW | CAMERA HEAD | 6650016312449 |
| LPSS3-PILL | ADAPTER,CONNECTOR | 5935016312526 |
| LPSS3-TRAN | CAMERA TRANSMITTER | 5998016312470 |
| MMV | DISPLAY UNIT | 7025016248133 |
| PCSS1 | CAMERA-RECORDING,VIDEO | 5836015763009 |
| RIP KIT | BAG,INDIVIDUAL EQUIPMENT,CARRIER | 8465016284772 |
| RIP-KIT-TN (100) | TOOL KIT,EXPLOSIVE ORDNANCE DISP | 1385016101288 |
| SCORPION | METER,MODULATION | 6625016219162 |
| TBTK | Tactical Bomb Tech Kit | 1385016669978 |
| TEC WASPP 12 | PROBE,ELECTRICAL FIELD,INTERFERE | 6625016219165 |
| TIC-OPTIC | KIT,TACTICAL INSPEC | 6650016312615 |
| TIC-OPTIC-CASE | SHIPPING AND STORAGE CONTAINER,O | 8145016312947 |
| UDC4 | CAMERA,TELEVISION | 5836015917483 |
| UDC 360 | CAMERA SYSTEM,SURVEILLANCE | 5836016316444 |
| UDC PRO | CAMERA,UNDER DOOR | 6650016311006 |
| UDC PRO PUSH POLE | HANDLE,CAMERA | 6760016328198 |
| VFS3 | FIBERSCOPE | 6650016248135 |
| VFSLS3 | ILLUMINATOR,FIBER OPTIC | 6035016312399 |
| WASPP 12 | PROBE,ELECTRICAL FIELD,INTERFERE | 6625016219165 |
| WMM | DISPLAY,OPTOELECTRONIC | 5980016310903 |
As per FAR 52.219-3, HUBZone qualified companies are eligible for contract set-asides and sole-source awards. The anticipated price of the contract, including options, will not exceed $5M for a requirement within the North American Industry Classification System (NAICS) codes for manufacturing; and $3M for a requirement within any NAICS code.
Contract Name
Available to
Services
Tailored Logistics Support (TLS) Programs
Special Operational Equipment (SOE) TLS Program
Fire and Emergency Services (FES) TLS Program
The SOE TLS Program allows authorized DoD, Federal, and approved federally-funded agencies access to purchase commercial off the shelf (COTS) parts as well as NSN items within the scope of the contract. The FES TLS Program supports agencies whose mission involves firefighting, crash rescue, hazardous material response, or emergency medical services.
Equipment, Training, and Logistics Support:
Communication Equipment, Lifesaving – Search and Rescue, Load Carrying Equipment, Survival Gear and Kits, Tactical Protective Equipment, Vision Enhancing Equipment, Personal Protection Equipment.
Special Operations Forces Requirements Analysis, Prototyping, Training, Operations and Rehearsal III (SOF RAPTOR III)
# W900KK-14-D-0001
Supports all objectives of USSOCOM programs and of the joint Special Operations Forces (SOF) community to conduct operations.
Broad spectrum of services, systems, and capabilities: Procure Equipment and Systems; Requirements Analysis; Prototyping; Training/ Exercise
SeaPort-e
Learn More…
U.S. Navy, U.S. Marine Corps
Technical Services; Facilities, Materials, Equipment, In support of the 22 functional areas of the Seaport E Contract.
Sandia National Laboratories (SNL)
Contract Purchase Agreement 1487820
Training and presentation activities at various Department of Defense (DoD) and Department of Energy (DOE) locations.
Provide SMEs in relative topic areas during training/exercises: advanced manual techniques and access; specialized training devices.
Joint IED Defeat Organization (JIEDDO), Joint Counter-IED Integration Training Program (JCITP)
#GS00Q14AJA0001, #GS00Q14AJA0005
GSA FEDSIM support across all Command and Agency professionals experienced in C-IED awareness, specialized C-IED training logistics, procurement and sustainment services.
Training Material and Course Development for Counter-IED (C-IED) Awareness and other related subject area topics as required.
Defense Systems Technical Area Tasks (DS TATs)
# FA8075-14-D-0015
Support across all DoD commands and organizations
Survivability/Vulnerability, Non-lethal Weapons, Directed Energy, Autonomous Systems.
Army Research Laboratory Research and Development Contract (ARL R&D)
# W91CRB-11-D-0002
U.S. Army, U.S. Special Operations Command (USSOCOM), Department of Defense (DoD), and other Government Agency.
Program / Project Planning and Development; Design and Fabricate Hardware and Software; Rapid Prototyping, Evaluations, and Tests.