Why go Wireless?
7/15/15
One of the most unique features of Tactical Electronics' cameras is that they all operate on a wireless network. When the company was started over 16 years ago, we saw the need to eliminate wires, remove bulky battery packs, and create easier to use inspection cameras.
Designing our products this way provided two enormous benefits that were never before available in the market.
One – Operators are no longer tethered to a wire or cable. They are able to put a safe separation distance between themselves and the threat. For example, place an Under Door Camera in an entryway and then return to the stack with your wrist mounted monitor. You now have forward and upward camera views of a room without making entry. Additionally, all of our cameras and monitors run on 3 volt lithium batteries, so you do not have to worry about recharging your units or wearing a heavy battery pack. When the batteries are done simply replace with a new set, most of our cameras only require 2-4 batteries each.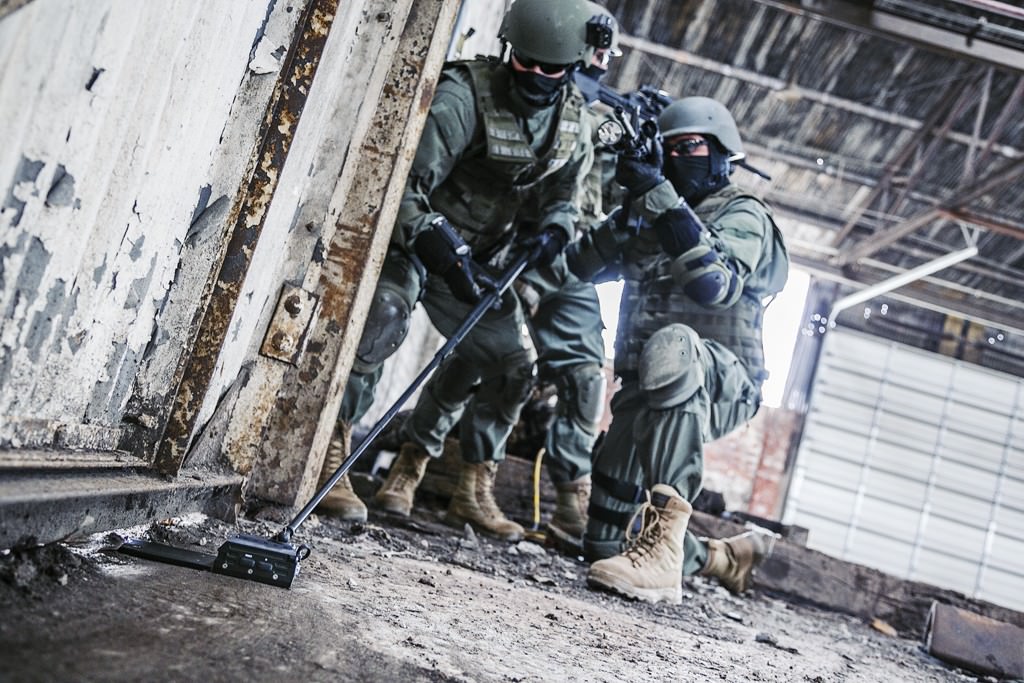 Two – All of the cameras and monitors that we manufacture operate together on the same wireless network. You can deploy up to four cameras at once and see each camera view on one monitor. This is especially important to your command center or team leader. For example, with our 4 channel network you can hold a handheld monitor and quickly switch from an Under Door Camera view to a Long Pole Camera view and then to a K-9 Camera view. The video from each camera system can be viewed on multiple monitors as well. With wireless instead of having multiple wired units running video to different monitors, you now have a complete tactical inspection system and are able to see multiple camera views at once.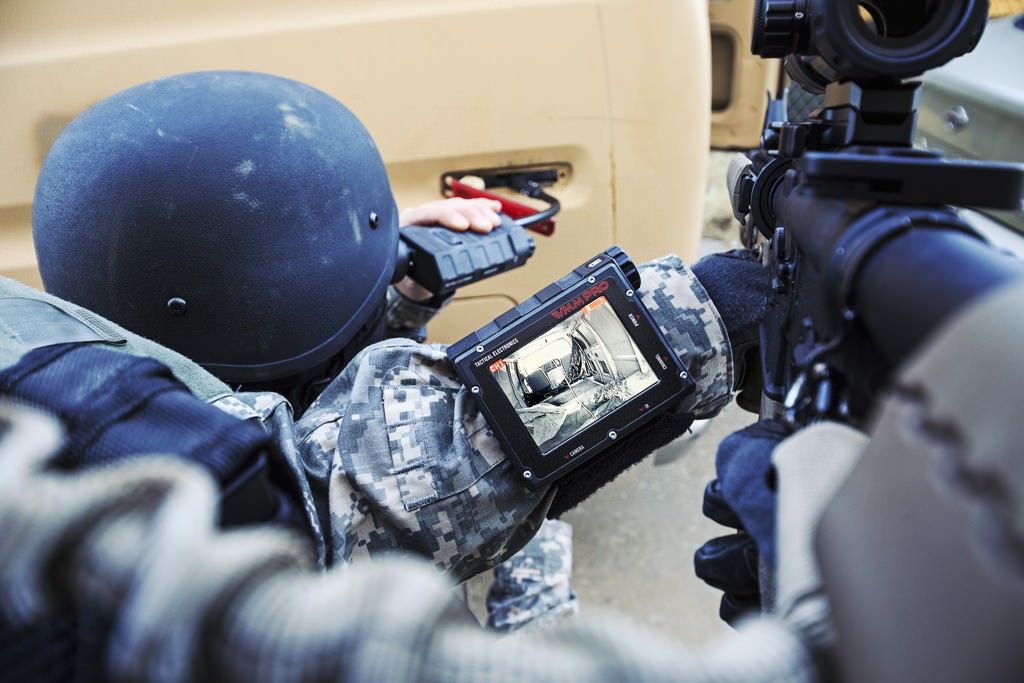 There are several features that make Tactical Electronics cameras unique and several advantages to using a wireless network. We are curious to hear if you have tried our wireless cameras or maybe other inspection cameras that are hard wired? Which one did you prefer and why? If you still have questions about our wireless network or any of our systems feel free to ask away in the comments or give us a call.
We value all feedback and questions!